The Libby Volunteer Fire Department is committed to the preservation and protection of life, property, and the environment from fire, disaster, and hazardous materials related incidents through emergency mitigation, public education, and code reinforcement.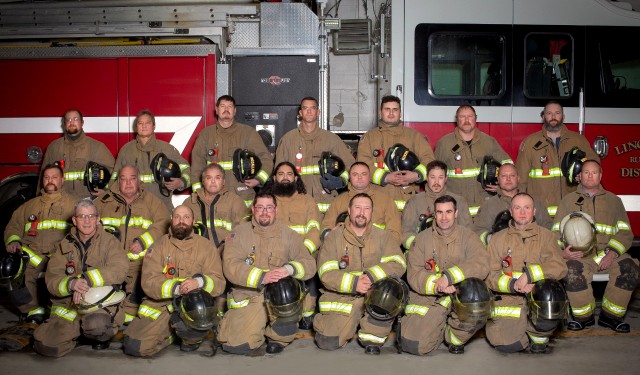 The history of the Libby Volunteer Fire Department dates back more than 100 years. It is both a rich and colorful past that remains an important part of the lives and history of Libby, Montana.

As a result of the lumber boom typical of the early 1900's, Libby was experiencing a growth spurt that prompted the formation of the Libby Volunteer Fire Department in 1911. In response to fires, volunteers would rush to assist by forming bucket brigades. These men, all ready for action when a fire broke out, would line up to the nearest water source and pass buckets hand in hand to the fire, working relentlessly until the fire was extinguished.

Over the years, with increasing fires, the Libby Volunteer Fire Department became better organized leading to a numbering system starting in 1957. That year, the Lincoln County Rural Fire District #1 was formed. Up until this time the fire department was strictly a city-based operation. This expansion resulted in the department becoming a dual fire department with tax revenues from both districts providing a lucrative source for the majority of the funding needed for general operations.

Most notably, the Libby Volunteer Fire Department carries an ISO Fire Protection Class 3 rating with the Insurance Service Office, an independent, non-governmental international organization that collects and evaluates individual department's fire suppression capabilities. Because of this rating, which is the best of any other volunteer fire department in the state of Montana, property owners benefit directly by receiving lower insurance premiums.
Libby Volunteer Fire Department Annual Fund Drive
Beginning April 1st and lasting through June 1st of each year, the Libby Volunteer Fire Department hosts its annual fund drive to help meet its financial needs and budgetary obligations involving the daily operations of the department. Proceeds received from the sale of 500 tickets help your local fire department purchase supplies; fund firefighter training; meet building maintenance needs; pay utility, fuel, and insurance expenses; and equip firefighters with personal protective clothing and safety equipment. Twice a month throughout the year, a $100 winner will be drawn from the pool of ticket sales collected during the fund drive. If you are interested in purchasing a ticket, you may do so by calling the fire hall directly at 406-293-9217.
We thank you so much for continuing to support your community volunteer fire department.

Congratulations to the winners of this quarter's bi-monthly drawings.



September 1 – Jana Hall
September 15 – Chuck Resch
September 29 – Mike Rooney
October 13 – Dave Iliff
October 27 – Levi Thompson
November 10 – Connie Sweet
November 24 – DeWayne Sunell